Holistic Medicine and Acupuncture
Dr. Grace Calabrese offers Holistic veterinary therapy in the Hereford area several days a week at Mount Carmel Animal Hospital. Holistic veterinary therapies are those which take into account the whole patient and that encourage the body to call on its own recuperative powers to heal. Symptoms on all levels – physical, mental, and emotional – are assessed when deciding on a course of treatment.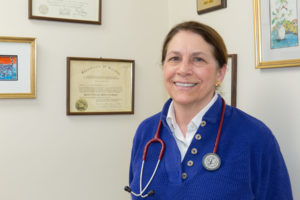 A holistic veterinarian individualizes treatment to the particular patient. Treatment is determined not only by the presenting problem but also by the patient's past history, personality, and peculiarities. So animals with the "same" problem may receive quite different treatments, and this is one reason why it is so important to choose a holistic vet who has had appropriate and formal advanced training.
Holistic medicine therapies for dogs & cats include:
Acupuncture
Chiropractic
Homeopathy
Herbal medicine
Proper nutrition
Please contact Dr. Calabrese directly to discuss your pet's health condition, treatment options and to schedule an appointment. She may be reached by phone at 410-557-6040 or by email at drgracecalabrese@gmail.com.